Rating: 3 Stars
Price: $29.99

PROS

CONS

Some Good Ingredients
Good Serving Schedule
No Proprietary Blends

Missing Core Ingredients
No Appetite Suppressors
Caffeine Sold Separately
Clean Burn is just one of the many gym supplements created by Kaged Muscle.
This is a firm that states they are dedicated to providing the very best supplements possible.
Every supplement is said to be scientifically backed and puts safety and quality first; while keeping their products affordable.
Take a look at their website and you'll see an array of information regarding just how seriously they take their products.
This is a great sign and one that got me interested.
After all if a company places this much emphasis on third party verification and scientific research there must be something good about their products right? Let's find out…
According to their statements Clean Burn is designed to:
Improve fat loss
Ignites metabolism
Boosts Energy
How much truth is behind these claims and how effectively can Clean Burn deliver them? The key is to look at the individual ingredients and see what the scientific evidence says…
---
What are the ingredients and how do they work?
Ingredient Overview
First off the formula looks good because Kaged Muscle have used no proprietary blends. It is a clear and transparent label which means no surprises.
That being said the ingredient list is on the short side. Of the 5 nutrients included only 2 are true core fat burners which are the Green Tea Extract and Capsicum Fruit Extract.
Without a doubt these are two of the very best fat burning ingredients available, but this is not really enough overall.
The rest are just supporting nutrients. Chromium can help regulate insulin and reduce fat storage while L-Carnitine can help with energy.
The only nutrient that really has question marks over it is Gymnema Sylvestre.
There is currently no solid scientific evidence to support its use for fat burning, although it may regulate insulin which helps reduce fat storage.
The lack of appetite suppressants is certainly disappointing.
So while it may have some good elements it could do with more thermogenic nutrients, such as the Green Coffee Bean.
An appetite suppressant such as Glucomannan and the inclusion of caffeine would really help boost energy and metabolism.
Just a few extra ingredients would make this a great fat burner instead of a mediocre one.
Let's take a closer look at the individual components:
Chromium (ChromeMate) 134 mcg
You may not have heard of this essential trace element but it is often found in food; although in very small amounts.
The amount of chromium you consume on a daily basis through food is probably around 50 micrograms.
However, this mineral is not believed to be toxic in any dose.
In fact more is definitely better because it can helps control your insulin levels.
In fact a low intake of chromium has been linked with the development of symptoms similar to diabetes and cardiovascular disease.
Chromium therefore is a good addition as research shows it is vital for the proper functioning of insulin in your body.
Because it helps lower your insulin levels the less fat you will store from the food you eat.  It will help your body to burn more sugar instead of converting it to fat. Indirectly this will lower your body fat content.
Although not a core fat burning nutrient it makes a good supporting ingredient.
CLEAN BURN MATRIX
L-Carnitine Tartrate (Carnipure) 1,000 mg
This amino acid is another good supporting ingredient.
It is important to understand how your body burns fat. When surplus glucose has been used up your body will degrade the triglycerides in your system into free fatty acids.
These can be burned by your body for energy to power your muscles and organs.
However, these fatty acids cannot move across the cell membrane without the aid of L-Carnitine. Low levels of carnitine will cause the body to burn protein; which will decrease your muscle power and recovery.
Supplementing your diet with L-Carnitine will improve your body's ability to burn fat.
But interestingly it has a secondary benefit. L-Carnitine has also been shown to improve your focus whilst boosting energy and metabolism.
This will help you to workout harder and potentially for longer. In the process you'll burn more fat.
Green Tea Extract (50% EGCG) 333 mg
This is another good addition to the formula!
In fact, green tea extract has been called the best natural fat burner available and has been seen in numerous clinical studies to promote fat loss.
The reason is actually really simple. Green tea contains polyphenols and in scientific research they are generally referred to as flavonoids or catechins.
Green tea has one called epigallocatechin 3 gallate (EGCG).
Catechins are excellent at preventing an enzyme in your body called catechol O methyltransferase from working properly. This enzyme's role is to deplete your levels of norepinephrine.
Norepinephrine is your fat burning hormone and the more you have the better. Green tea effectively allows you to produce more of this hormone and burn more body fat.
It has also been noted that it will also work as a thermogenic increasing your body's core temperature.
This forces your body to burn more calories and fat from the natural cool down process.
Capsicum Fruit Extract (Capsimax) 33mg
This is actually the active ingredient in any spicy pepper and what gives it heat.
It is the reason your throat burns and your body feels like it's burning up.
In reality this is exactly what it does; increases your body's core temperature.
Your body then has to burn more calories and fat as it works to restore your normal temperature in the cooling down process.
It is worth noting that capsicum is also very good at regulating blood pressure, improving circulation, decreasing tiredness and helping you to heal from respiratory issues!
This thermogenic nutrient is a very worthwhile addition.
BLOOD SUGAR SUPPORT
Gymnema Sylvestre Extract 75% (100mg)
The final ingredient is not really a fat burner but another supporting nutrient.
It does serve a useful purpose as it can potentially help regulate blood sugar levels. You'll find this vine growing in the tropical areas of India, Africa and Australia.
Lower blood sugar levels means that you need to produce less insulin. So this can potentially help to decrease your likelihood of contracting diabetes.
High levels of insulin have also been linked with increased fat storage; so keeping insulin low is going to help you store less fat from food.
Some research suggests that chewing the leaves of this plant can reduced your cravings for sweet foods. In fact the Hindi name gymnema actually means "destroyer of sugar".
Currently there is no good solid scientific evidence for its claimed benefits and further clinical research is needed.
---
How do I take it?
This is a good serving schedule for fat loss.
Kaged Muscle recommend you take three servings per day; preferably 30 minutes before food.
Each serving is 2 capsules and you get 180 capsules per bottle meaning it will last you 30 days.
This approach is excellent as to gives your body nutrients at regular intervals throughout the day putting you in fat loss mode for longer and maximizing your results.
The more servings the better and you should be looking for a fat burner that provides 3 – 4 servings per day.
---
Are there any Side Effects?
Unlikely – Although it is not the most effective supplement for burning fat all the nutrients it contains are all natural and not known to cause side effects.
You just simply need to keep an eye on how you feel. But if you notice any then stop taking Clean Burn and consult your doctor.
We do know however that this formula isn't going to give you the best results.
---
PROS
Some Good Ingredients

The addition of Green Tea extract and Capsicum is great.

These are both powerful thermogenic have both been shown to improve your fat burning capabilities.

Unfortunately with just two proven ingredients isn't really enough to make it a top performing supplement.

The other 3 nutrients lack any serious effectiveness when getting the results you want from a fat burner.
Good Serving Schedule

It's not often you come across a fat burner that has got the serving schedule right.

Kaged Muscle suggests you take 3 servings a day which is good. The more servings a day the better however you have to strike a balance between effectiveness and convenience.

So while we would say the optimal schedule is 4 times a day, 3 is still good enough to keep the fat burning effects going longer for better results.
No Proprietary Blends

Kaged Muscle was originally founded by fitness guru Kris Gethin in 2006 and they are proud of the fact that their supplements don't contain proprietary blends.

This is a big plus because we can see the specific amounts of each ingredient in the formula. This therefore means we can see how effective it is overall by checking it contains active doses.

It also means you can avoid potential side effects with over dosed nutrients.
---
CONS
Missing Core Ingredients

One of the best thermogenic ingredients for fat burning is Green Coffee Bean.

It contains chlorogenic acid which has been shown to boost your fat burning capabilities and help regulate your blood sugar levels.

This ingredient is missing but it would have be a powerful addition alongside the green tea and capsicum.

Another notable absence is caffeine, this is a safe and reliable way to boost energy and speed up your metabolism for greater fat burning performance.
No Appetite Suppressors

When going on a low calorie diet you are going to get cravings so it seems odd that Kaged Muscle didn't include something to help with appetite suppression.

Something like Glucomannan which is a natural fibrous root would have gone a long way to reduce food cravings and made this formula more well-rounded.
Caffeine Sold Separately

Kaged Muscle actively encourage you to stack this supplement with their Purcaf Caffeine capsules for the best results.

This only increases the cost to you when they could have quite easily included it in this formula. Essentially they are saying the formula is subpar and less effective without it.
---
What are people saying about Clean Burn
Take a look at the Kaged Muscle Clean Burn page and you'll see they proudly proclaim they have a 4.9 star rating from 139 reviews.
The fact that these are on a website controlled by Kaged Muscle means you need to look at them carefully; especially as nearly everyone gives it 5 stars. There are just 11 giving a 4 star rating and absolutely no unhappy customers.
Interestingly there are no photos to go with these reviews, a before and after testimonial photo would have given this section far more credibility.
Amazon offers a more realistic picture. The rating is 3.9 stars with just 66% offering 5 stars. The rest are spread across the range.
Unfortunately the 5 star comments are generally vague, such as "my husband likes this". The 1 star ratings are a little more concerning. They range from 'no effect' to reports of anxiety attacks, sickness and even hives.
Clean Burn clearly has a little more work to do on the formula to get the 5 star rating they want.
---
Final Thoughts
Although it is not the worst fat burner I have seen it could be a lot better. It's annoying that they miss out a key fat burning ingredient, green coffee bean and try to sell you it separately.
I liked the fact it contains a clear and transparent label and two excellent thermogenics green tea and capsicum extract. The lack of an appetite suppressant also means it's not as well rounded as it could be.
If you want the best results I recommend you look elsewhere.
---
Bottom Line
Our Rating: 3 Stars
This is a supplement that had great potential.
Although it contains just 5 key ingredients only two of them are core fat burners.
Sadly the formula is let down by a lack of appetite suppression and key fat burning nutrients such as caffeine and green coffee bean.
The fact that they try to sell you caffeine separately for better results makes it a much less attractive deal.
The simple truth is that Clean Burn is okay, but there are better fat burners available.
---
Updated! The Most Effective Fat Burner For 2022!
This is the top fat burning supplement currently available on the market right now.
It's the best choice if you want...
Thermogenic Fat Loss
Boosted Metabolism
Increased Energy
Appetite Supression
Click Here to See the Full List!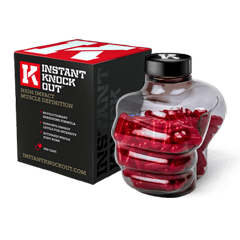 ---