Rating: 1 Star
Price: $75.99

PROS

CONS

Poor Serving Schedule
Missing Core Nutrients
Potential Side Effects
Expensive
When you're told that a best-selling thermogenic fat burner is going to a whole new level then you have to be curious about what they have done.

Performix claims their original SST formula was the best selling thermogenics on the market and whether this is true or not is another story but I seriously doubt it.
Interestingly for this new product they highlight the way you experience energy rather than how it will help you burn more fat effectively.
They make several claims regarding the abilities of SST v2X:
Advanced multi phase release to extend its effectiveness in your body.
Noticeable increased energy levels
Boosted metabolism to burn fat
Improved cognitive abilities
Performix actually offers several products to help you sustain a healthy lifestyle. But it is disappointing to note that there is very little information regarding them, their research or their history.
I should also mention that the price they are charging is very expensive so my expectations are high!
---
What are the ingredients and how do they work?
Ingredient Overview
A first look at the ingredients does not look promising at all.
You will find there is just one effective nutrient for fat burning and that is the stimulant caffeine.
Even this has been overdosed at 300mg per serving which may cause you side effects depending on tolerance.
Strangely enough there are no apparent thermogenics; despite their claim to take the best selling thermogenics to a new level!
They really should have added some of the best most effective thermogenics components on the market such as Cayenne Pepper, Green Coffee Bean and Green Tea.
Alongside this there are the potentially dangerous components Synephrine and Yohimbine HCl which have both been banned in several Western countries due to side effects and health issues.
A dedicated appetite suppressant that doesn't cause ill effects (i.e. the risky Yohimbine) would have been nice such as the fiber swelling root of the konjac plant Glucomannan.
Finally the Performix SST Oil Diffusion Carrier Matrix is actually a proprietary blend which is basically where the manufacturer fills the formula with unknown quantities of nutrients.
There is nothing in here designed to get you a lean physique.
So overall this is a really bad nutrient profile and one that is impossible for me to recommend.
Vitamin B12 (as Methylcobalamin) (1,000mcg)
Numerous studies have shown that your body uses B12 for various energetic and metabolic reactions.
It doesn't do much for fat loss but it is a nice supporting nutrient that can help those who are deficient in this vitamin.
Therefore it is good support keeping your energy levels up throughout the day whilst giving your metabolism a boost.
If you are already eating a healthy diet it is unlikely you'll notice any noticeable difference though.
Caffeine Anhydrous (300mg)
A good start to the core nutrients, this is one of the best natural stimulants available.
Numerous scientific studies have shown it is great for boosting your metabolism and enhancing your energy levels.
It works directly on your nervous system and speeds up the process of messages being transferred between the brain, muscles and organs.
As such it is able to boost your energy levels, mental focus and overall power output which allows you to workout harder thus burning more calories and fat in the process.
We would say that 300mg per serving is on the high side. So if you have a low tolerance to caffeine you may well experience some of the associated side effects.
Theacrine (as Teacrine) (50mg)
This substance is actually very similar in chemical structure to caffeine.
In fact it originates from caffeine in some plants but accumulates; modifying slightly in the process.
It originates from the Kucha plant although more research is needed to know if this is the only place you'll find it.
Research on rodents shows that theacrine has a similar stimulant affect to caffeine; this is unsurprising because of the similarity of the compound.
But, just like caffeine, in small doses it can actually have a sedative effect.
This is potentially good addition to boost your energy levels and performance but more research is needed to confirm these benefits and any potential side effects.
p-Synephrine (as KINETIQ citrus aurantium (fruit) extract) (25mg)

A bad choice – ineffective for fat burning with potential side effects.
This is one substance that has been used for years in the fat burning industry and is believed to both burn fat and boost energy levels.
This alkaloid occurs naturally in some plants and animals. In particular you'll find it in the skin of oranges.
Unfortunately its ability as a fat burner is questionable with lackluster results in scientific studies.
While it is possible that it can boost your energy levels you need to be aware that the Food Agency in France recommends that this is not taken with caffeine.
This is because it can cause an array of side effects especially when combined with caffeine.
This is one ingredient that should have been better left out.
Evodiamine (5mg)
This is a chemical that comes from the berry of the plant Tetradium.
Studies have shown that it can reduce the amount of fat absorbed by the body.
Research also suggests that this can work as a thermogenic in a similar way to green tea extract. As your core temperature rises your body is forced to return it to normal; burning energy and fat in the process.
Unfortunately the research so far has centered on mice, it is not known if it has the same effect on humans.
This makes it an interesting ingredient but not one that should be added until it has been better researched.
Yohimbine HCl (5mg)
This is another alkaloid which actually originates from the yohimbe tree in Africa.
It has been used in the past to treat erectile dysfunction although there is little evidence to suggest it is effective.
There is some research that suggests it has the ability to suppress your appetite; indirectly this can help your fat burning quest.
However, the research is limited and a number of dangerous side effects are associated with yohimbe especially the synthetic form yohimbine hydrochloride. These issue are covered a little further in the review.
This should not be any safe fat burning formula.
BioPerine Black Pepper (5mg)
This is black pepper, the same as you may add to your food.
It has no effect on fat burning but it is known to improve the absorption rate of minerals into the body;
If the ingredients in this mix are effective the black pepper will increase the speed at which they can get into your bloodstream.
Performix SST Oil Diffusion Carrier Matrix (850mg)
This is disappointing a proprietary blend.
It has been designed to trigger the slow release of the ingredients in SST v2X.
It is difficult to assess the effectiveness of this and it is unlikely to be enough to compensate for the poor serving schedule detailed below.
Effectively this is a waste of your time and money giving you little if any benefit at all.
---
How do I take it?
Uses a poor serving schedule – you take two capsules just once per day.
Although their supposed innovation is the "Advanced Multi-Phase Extended Release" using a multi-coating capsule I am not convinced.
This is meant to deliver nutrients over a longer period of time but this is in no way as effective as a serving schedule designed to be taken 3 to 4 times a day.
The time-released capsules we feel is a gimmick based on the mixed reviews of users and basic common sense.
Maybe it will stretch to 6 hours but this is not as effective as being in fat burning mode over the course of a full day.
For a company that claims to have used the latest technologies in developing SST v2X they seemed to have missed an important basic fact.
For maximum effectiveness a fat burner needs to be taken 3 or 4 times a day; this will ensure the supplement remains in your body and helps you maintain this fat burning mode around the clock.
SST v2X is not going to do this with just one dose a day.
---
Are there any Side Effects?
Yes there are 3 components you should be wary of.
The excessively high dose of caffeine in one serving may cause problems and side effects but that should not be an issue unless you have a low caffeine tolerance.
Side effects include:
Anxiety
Insomnia
High Blood Pressure
Rapid Heart Rate
Jitters
Nausea
Synephrine (Bitter Orange) is of bigger concern has been shown to cause an array of issues especially when taken above the recommended dose of 10 to 20mg. Performix give you 25mg!
The ill effects are most commonly experience with caffeine with users reporting the following symptoms:
Jitters
Headaches
Nausea
Increased heart rate and blood pressure
Light headiness
The worst addition by far is Yohimbe HCl which is a synthetic variant banned in many Western countries.
Although usually dosed in supplements at between 15 to 30mg side effects are still possible in quantities as low as 5mg.
In this fat burner it may cause:
Increased Heartbeat
Irregular Heartbeat
Raised Blood Pressure
Kidney Failure
Seizures
Heart Complications
These are all good reason to leave this fat burner on the shelf.
---
PROS
Contains Caffeine

Caffeine is a natural stimulant well known for its metabolic and energy benefits.

It will help you to workout harder and for longer; burning more fat and calories in the process. It's a positive addition to this formula.
---
CONS
Poor Serving Schedule

Performix state that their advanced technological approach allows the pill to dissolve over a longer period and maximize the benefit to your body.

In theory this is great but in practice it is highly unlikely that one dose can ever be as effective as 3 or 4 in a day.

The serving schedule is simply not good enough to get maximal results.
Missing Core Nutrients

Caffeine is present but there is no sign of green tea extract, green coffee bean or even cayenne pepper.

These are very much the best thermogenics available and have been proven in numerous studies to help you burn fat effectively.

Without these core ingredients SST v2X can never be a top performing fat burner.
Potential Side Effects

Take a look at the side effects section above and tell me you're not a little concerned.

The fact is that this supplement can give you some nasty side effects. This is not something you need when you're trying to lose fat and improve your health.

There is just no reason to include these poor performers.
Expensive

At $76 this is certainly a premium priced product.

If this was a kick ass nutrient formula then maybe the price would be justifiable otherwise this is a blatant rip-off.

It doesn't even come with money-back guarantee.
---
What are people saying about Performix SST v2X?
Currently there are only 3 reviews on the official Performix website.
Two of them are very brief positive reviews. While the negative goes into detail mentioning his lack of results and a host of side effects.
This transparency on their website should help to install confidence in SST v2X and assure you that the reviews are genuine and not cherry picked.
The response on Amazon is also mixed. It has a rating of 3.8 stars out of 5.
The interesting thing about these reviews is that they reflect what the evidence shows.
It will give you a massive energy boost from the high amount of caffeine; but it won't help you to lose weight unless you put in the effort with your diet and exercise.
In effect any results come as energy booster and not as a thermogenic fat burner.
---
Final Thoughts
This is painful!
This supplement really has very little going for it. A poor formula producing subpar if any results for its users.
Factor in the expensive price tag and risk of dangerous side effects and you are left with little else other than less money and ill health.
We recommend you save your money and buy caffeine tablets instead, it will give you the same results without the potential harm.
If you want an effective formula for maximizing fat loss then there are much better options available.
---
Bottom Line
Our Rating: 1 Star
A well written but gimmicky marketing piece from Performix will have you believe this fat burner gets you results.
Unfortunately the terrible nutrient profile and lackluster results from users say otherwise. It may help boost your energy levels but that is about it.
The very high price and the potential for side effects means we recommend you stay away from this product.
In short, SST v2X is a very bad attempt, look elsewhere.
---
Updated! The Most Effective Fat Burner For 2022!
This is the top fat burning supplement currently available on the market right now.
It's the best choice if you want...
Thermogenic Fat Loss
Boosted Metabolism
Increased Energy
Appetite Supression
Click Here to See the Full List!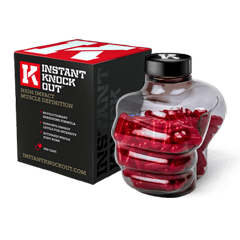 ---