Rating: 2 Stars
Price: $14.99

PROS

CONS

Some Good Ingredients
Cheap Price

Proprietary Blend
Core Ingredients Missing
Unnecessary Nutrients
Poor Serving schedule
When you look at the website for Lipozene MetaboUP Plus you'll be told that you can "achieve your weight loss goals with America's #1 Diet Supplement".
Whilst this essentially sounds great and certainly gets my interest.
This claim is actually based on single SKU IRI sales data from between June 2013 and June 2017. This makes their statement difficult to justify.
But there are some great success stories showing huge drops in weight; perhaps this fat burner actually does have the magic mix right?
With promises of being safe, effective and clinically proven I'm certainly intrigued enough to take a closer look.
It is worth noting that the website seems to give very little information on who creates Lipozene.
A little research will show you that it is made by Obesity Research Institute LLC. They are a Los Angeles based firm but they don't seem to actually undertake obesity research.
Although founded in 2003 the company has had a checkered past with several products failing to produce the required results. These include Fiberthin and Propylene.
The claims for MetaboUP Plus are fairly standard for a fat burner:
Feel fuller faster & for longer.
Increased energy levels.
Improved focus.
Boost fat burning abilities.
Speeds up your metabolism
As always these claims sound great but let's get down to the nitty-gritty by pulling their nutrient profile apart and analyzing each ingredient.
Will you really experience all these benefits? Let's find out…
---
What are the ingredients and how do they work?
Ingredient Overview
The first thing you'll notice is that the core ingredients of MetaboUP Plus are actually contained within a proprietary blend.
Essentially you don't know how much of each of component you are taking and therefore if it contains active doses.
It is impossible to assess how effective the formula is overall and may offer you no benefit whatsoever.
Considering the blend is 952 mg there is little doubt that certain components must be underdosed.
On the plus side it does have some of the best fat burning ingredients available with Green Tea, Caffeine and Cayenne.
However this isn't really enough especially with unknown quantities. Performance could have been further improved by adding Green Coffee Bean and a dedicated appetite suppressant.
The rest of the nutrients are really not necessary and certainly not the best choices. Thankfully there is nothing bad in the mix.
It may not be the worst nutrient profile for a fat burner I've seen but it is far from being the best.
Vitamin B6 (600mcg) & Vitamin B12 (15mcg)
This is almost a good start.
Research shows that B6 and B12 are both beneficial to your fat burning abilities.
B6 is water soluble and actually exists in 3 different forms. It is actually essential for protein metabolism and the effective functioning of the nervous system and the immune system.
In effect it helps to carry oxygen and minerals round your body; improving the actions of your organs.
It has a direct effect on your thyroid which can boost your metabolic rate and speed up fat burning.
But, 600mcg is a low dose.
B12 also works on the nerve cells and red blood cells. It also helps you to convert carbohydrates into glucose for energy.
This is a good addition in that it will help you to burn energy instead of storing it; providing you're prepared to exercise as well.
While these are great supporting nutrients you probably won't notice much difference if you are not already deficient in these vitamins.
Proprietary Blend (952mg)
This is the real let down and something you should be aware of.
While MetaboUP Plus actually has several decent nutrients they are all grouped together in this proprietary blend.
You don't know if you're getting 1mg or 900mg of each component. This could mean that all the ingredients use ineffective amounts and do absolutely nothing for you.
Green Tea Leaf Extract (50% Polyphenols)
Green tea is known to be a thermogenic.
This means that it is capable of raising your core body temperature.
This forces your body to respond and burn more calories while lowering the temperature of your body.
Obviously the more calories you burn the more you'll need to burn body fat; assuming you're not over eating.
The secret to green tea is a substance called Epigallocatechin Gallate; also known as EGCG.
However, for this compound to be successful at reducing body fat you should be looking at a dose of approximately 500mg; that's over half of this proprietary blend.
Of course, there could just be 10mg in the mix.
Guarana Seed Extract (22% Caffeine)
Guarana is actually a climbing plant which is part of the maple family.
It originates from Brazil and also contains caffeine. In fact it has approximately twice the caffeine that coffee seeds have.
This is why it has become a common ingredient in energy drinks.
Of course this will boost your metabolism which should help you to burn more calories at rest whilst the extra energy helps you workout harder.
It also rich in antioxidants which is good for your general health.
Although it's not the most effective addition for weight loss compared to something like green tea it can help. Assuming of course there is an active dose in the mix.
Caffeine
You can't really go wrong with caffeine!
It is one of the best natural stimulants available for both metabolism and energy. This will boost your power output allowing you to work out harder and for longer burning more calories and fat in the process.
It can even help you to improve your focus and help keep your energy levels up when on a low calorie diet.
However I am concerned that the total overall caffeine in the formula is only 120mg.
This is approximately the same as one cup of coffee; it may not have as much effect as you hope.
Oolong Tea Leaf
Just like Green tea this is another traditional Chinese drink.
It is created by withering the plant under a hot sun and then oxidizing it before the leaves are curled or twisted.
However, although it has thermogenic properties it is effectively a weaker version of Green tea; making it an unnecessary addition to this mix.
Kola Nut Extract (10% Caffeine)
There is no research that suggests kola nut has the ability to improve your fat burning abilities.
But, there are several studies that show it can improve your ability to focus which can certainly improve the quality of your workout and your ability to sustain it.
The kola nut does this by improving oxygen levels across your body; helping all your organs to work to the best of their abilities.
Unfortunately this feels very much like a poorer caffeine addition that could be left out in favor of more caffeine or an alternative ingredient.
Cayenne
Cayenne pepper is proven to be a very effective thermogenic, boosting your core temperature and forcing you to burn calories to reduce it.
This is because it contains capsaicinoids which are the chemicals that give chillies their heat.
Once absorbed into your system your core temperature will rise and your body kicks in the cooling process using more calories and burning more fat than normal.
This ingredient can essentially help you to burn fat without you having to do anything.
Unfortunately you don't know how much of it is actually in the mix; without an active dose it may do nothing for you.
Platycodon Root Extract
This flowering plant is native to East Asia and is also referred to as balloon flower because of the shape of its flower buds.
There appears to be no research in regard to this plant and its effect on humans.
Although in vitro (test-tube experiments) and testing on rats research suggest it has a variety of health benefits; including lowering cholesterol.
However, none of these benefits relate to fat burning or fat loss; leaving me to question what it is doing in the mix.
In fact it is even possible that it will increase your levels of the stress hormone and lower testosterone; not a desirable effect.
---
How do I take it?
The serving schedule is just 1 serving per day – The best way to describe this is disappointing.
For any fat burning solution to be effective you need to be taking it 3 or 4 times a day as the effects of one serving will wear off within a few hours.
To maximize fat loss and stay in fat burning mode for longer, the more you need to supply your body with nutrients regularly throughout the day.
Unfortunately MetaboUP Plus is designed to be taken just once daily (two tablets) with at least 8z of water. That's just not enough to be effective.
---
Are there any Side Effects?
The ingredients are all natural and appear to be safe so side effects are unlikely.
However it is worth remembering that research suggests Platycodon may increase levels of the stress hormone in your body while reducing testosterone.
This is not an attractive option even if it is not specifically a side effect.
---
PROS
Some Good Ingredients

The addition of caffeine and green tea extract is definitely a positive sign for MetaboUP plus.

It is even good to see vitamins B6 and B12 for energy and metabolism support so at least they are heading in the right direction.

While Cayenne pepper is also a good choice showing that some research has been completed.

However we question whether the core nutrients have been effectively dosed or not
Cheap Price

You can buy 1 month's supply for just $14.99 from Lipozene which seems like great value.

You may even be able to find it cheaper on Amazon or through Walmart. Ultimately with this product you get what you pay for.

Just 1 serving a day and a questionable formula when it comes to effective fat burning results.
---
CONS
Proprietary Blend

The most obvious issue with this fat burner is that there is a proprietary blend and it contains the core most beneficial nutrients.

Proprietary blends are never good as you simply don't know how much of each ingredient you're getting.

At just 952 mg for the blend it is highly unlikely you are getting active doses, meaning it may do nothing for you.
Core Ingredients Missing

It would be nice to see the addition of more proven fat burning ingredients such as green coffee bean and a dedicated appetite suppressant such as the fibrous root Glucomannan.

There just doesn't seem to have been quite enough research & thought gone into the design of the formula and what is proven to be most effective when it comes to fat loss.
Unnecessary Nutrients

The addition of Platycodon seems to be a very poor choice; it is unproven and can potential damage your testosterone levels.

Oolong tea and kola nut extract could also be left out of the mix; allowing space for better ingredients or more of the top performers like Green Tea & Cayenne.
Poor Serving schedule

A serving schedule of just once per day is never going to cut the fat effectively.

This needs to be addressed if MetaboUP Plus wants to be taken seriously.
---
What are people saying about MetaboUP Plus?
There are several excellent testimonials on the Lipozene site. This isn't surprising as they're producing and selling the product.
But, the claims are all regarding large weight losses and that does ring a few alarm bells when it comes to credibility.
However if you take a look at Amazon then you'll find a slightly different response. MetaboUP Plus gets just 3.2 stars out of 5.
While several of the reviews do mention experiencing energy increases the majority of the reviews don't provide any detail or context regarding the product.
There are also very few mentions of actual weight loss through using MetaboUP plus.
This makes it hard to determine whether the comments are genuine or not. But this in itself is a red flag that leaves me questioning the authenticity of these reviews.
---
Final Thoughts
Another poor performing fat burner.
The nutrient formula has promise with a few well-chosen components but is ultimately let down by underdosed nutrients; which is probably why it is relatively cheap.
By analyzing the formula we can say there just isn't enough active ingredients in here to do any of the things Lipozene are claiming.
If you add to that the ineffective serving schedule and less than enthusiastic response from customers then it is impossible to recommend this product.
---
Bottom Line
Our Rating: 2 Stars
The bottom line is that Metabo UP Plus shows some potential but there are simply too many flaws in the product to be able to recommend it.
Combine this with the fact that there are much better products on the market and you'll be best to avoid this one and choose one that will really help you to burn fat effectively.
---
Updated! The Most Effective Fat Burner For 2022!
This is the top fat burning supplement currently available on the market right now.
It's the best choice if you want...
Thermogenic Fat Loss
Boosted Metabolism
Increased Energy
Appetite Supression
Click Here to See the Full List!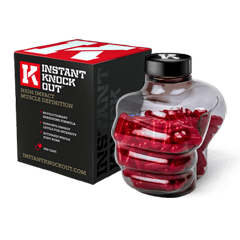 ---