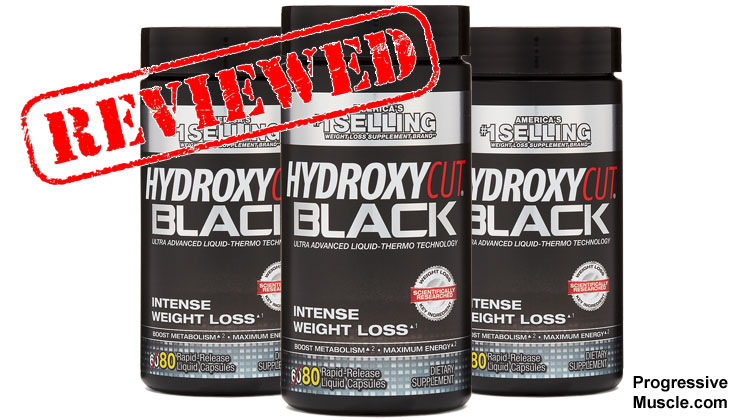 Rating: 2 Stars
Price: $30.99

PROS

CONS

Some Good Ingredients
Reputable Company

Proprietary Blend
Poor Serving Schedule
Possible Side Effects
Core Ingredients Missing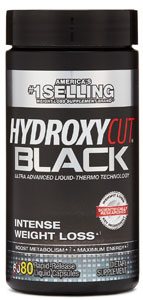 Any product that states it is 'science-backed' certainly sounds like it will get you the results you want.
However the real question is how effective is the ingredient formula overall?
So this product is manufactured by Iovate Health Sciences International who own the well-known brand MuscleTech.
The company Iovate took over products created by Muscle Tech including Hydroxycut in 2003.
However there have been several health issues and even deaths connected with substances used in their products.
This meant the entire range was reformulated in 2009. You have to ask if their research and development department is any better these days?
With this product they claim to promote the following:
Intense Weight Loss
Boosted Energy
Increased Metabolism
There are several Hydroxycut products to help with weight loss including Hydroxycut Hardcore Next Gen while they also do a testosterone booster called AlphaTest.
So how good is this particular formula and does it live up to their claims? Let's look at the nutrient label to find out…
---
What are the ingredients and how do they work?
Ingredient Overview
Unfortunately all the ingredients are listed under a heading of "weight loss complex" a proprietary blend.
While the first 3 ingredients have related amounts, the remaining 5 do not.
You'll need to assume that these 5 ingredients make up 44g of the mix but there is no clue as to how much of each ingredient there is. They simply may do nothing at all.
First the good nutrients are Caffeine and Robusta Coffee Extract (Green Coffee Bean) both of which are effective scientifically backed fat burning nutrients.
Although the caffeine is on the high side if you consume the recommended 2 servings per day and may cause issues for some which we will come to.
Next the bad. While Yohimbe may be useful for suppressing appetite it has been reported by users for causing dangerous side effects and banned in many EU countries.
The concerning thing is there is no quantity listed for this component!
The other notable ingredients, such as Purslane extract, Chicory extract and ALA which may help reduce fat storage. Although they are far from the best options if you want to maximize fat loss.
Certainly there are much better alternatives that could have been included such as Green Tea and Cayenne Pepper.
Overall this is not the best nutrient profile we have seen in a fat burner although it is certainly not the worst.
Caffeine Anhydrous (200mg)
Caffeine is well known and arguably the best natural stimulant in the world.
The addition of this to any fat burner is a good starting point.
Studies have shown that caffeine will help boost your energy levels, focus and power output. This means you can work out harder and for longer.
That makes it great for weight loss and improving your exercise routine.
It is also increases your metabolism meaning you burn more calories and fat overall.
Although 200mg per serving is on the high side when you take two servings per day and may cause some side effects.
Robusta coffee extract (as C. canephora robusta) (bean) (200mg)
This is more commonly known as green coffee bean and is another great ingredient in Hydroxycut Black.
Green coffee bean is known to be a thermogenic; this means it raises your core body temperature and forces your body to work harder to reduce it.
In the process you'll burn calories and fat.
It also contains chlorogenic acid which removes glucose from your liver; encouraging your body to burn fat for energy instead.
Research supports this conclusion although there is still a debate regarding the amount of green coffee extract you need to be really effective.
Alpha Lipoic Acid (as RS-alpha lipoic acid and R-alpha lipoic acid) (150mg)
This compound is associated with energy production in your body.
You can get it naturally through meat and even in some fruits and vegetables.
Studies have shown it is effective at protecting against heart disease, diabetes and even cognitive decline as you age.
This compound is fat soluble and water soluble. This allows it to work inside and outside of your cells. In effect it will mimic the action of insulin in your body, converting glucose to energy without the insulin spike.
As insulin is also responsible for converting sugar to fat, reducing it will help you to lose weight.
Although most studies have been done with much higher doses ranging from 300 – 2000 mg. So you may see no benefits at all.
Yohimbe extract (as Pausinystalia yohimbe) (bark)
This is literally the bark of the yohimbe tree which originates in South Africa.
Interestingly it has been used to reverse sedation in dogs. It is also linked with treating erectile dysfunction but there are no studies to confirm its effectiveness yet.
In terms of fat burning it has been shown to help reduce your appetite. This will prevent you from over eating and help your weight loss efforts.
However, it has also been linked with several dangerous side effects; these are discussed in more detail later.
Either way this is not a good option and concerning there is no quantity given for such a risky component.
Black Caraway extract (As Nigella sativa) (seed)
Also known as Nigella sativa Caraway seeds look like a darker version of cumin seeds although they have a very different taste.
This ingredient is known to reduce allergies and can even improve your immune system.
While these are great health benefits they are not related to burning fat.
In fact, there is no research that suggests black caraway extract will help you to burn fat directly.
Although one study showed it may help reduce hunger in obese men when administered in dosages of 1.5g.
Clearly there is not enough in a proprietary blend of 594mg.
Purslane extract (as Portulaca Oleracea) (aerial parts)
Purslane is found on the Indian continent although it is spreading throughout the globe.
Many societies simply see it as a weed. Despite this it is commonly used in cooking; the stem, leaves and even the flowers are edible.
It is full of omega 3 fatty acids but there is very little research to support its addition in this mix. While it has been suggested it could help to regulate insulin levels there is no research to back up this claim.
At the moment there seems little point in adding an unproven and potentially pointless ingredient to Hydroxycut Black; this one should have been left out.
Arugula Extract (as Eruca Sativa) (leaf)
Arugula is another fully edible green plant.
In fact you may know it by the name "rocket"; it's probably in your salad and contains powerful antioxidants.
It is believed to help with absorption and digestive function but there us very little research to support this and it will certainly not directly help you to burn fat.
Although it is high in fiber and may therefore help you feel fuller for longer.
Chicory Extract (as Cichorium intybus) (root)
The final ingredient is also linked with insulin regulation.
As already mentioned this can help with fat burning. However, having 3 ingredients to do the same job is not necessarily the most productive option when creating a fat burner.
Chicory is often cultivated to be used as salad leaves or as a coffee substitute. It has been used for many years in Mediterranean cooking and even in some stout.
---
How do I take it?
Just 2 servings per day. The serving schedule could be improved.
The instructions tell you to take 1 serving, which is 2 rapid-release capsules, 30 to 60 minutes before you eat. You should do this twice a day.
It also warns you not to snack between meals and not to take it within 5 hours of bedtime.
Unfortunately anything introduced to your body is absorbed over the course of a few hours. It is then no longer in your system and of any benefit. That's why the best fat burners give you 3 or 4 servings a day.
There is definitely room for improvement here.
---
Are there any Side Effects?
Most of the ingredients in this fat burner are unlikely to cause issues although you should abide by the tolerance test to be certain.
However there are exceptions:
Caffeine: If you are taking 2 servings a day that is 400mg.
We would normally like to see a maximum of 300mg in a fat burner especially if you enjoy other caffeinated beverages throughout the day but it does depend on your tolerance.
Side effects of high caffeine intake include:
Insomnia
Nervousness
Restlessness
Irritability
Headaches
Upset Stomach
Rapid Heartbeat
The inclusion of Yohimbe is most concerning.
Although it does appear to have the potential to reduce your food cravings. It is known to induce anxiety, gastrointestinal distress and hypertension.
In fact it is even possible that yohimbe could trigger manic psychosis or suicide attempts in people with bipolar.
Higher doses have been known to cause the following:
Seizures
Kidney Failure
Heart Attack
Irregular or Rapid Heart Beat
Obviously none of these things are desirable or worth risking your health for. There is a reason it has been banned in many Western countries.
The fact there is no dosage given makes it even more concerning.
---
PROS
Some Good Ingredients

The inclusion of both caffeine and green coffee bean extract is great.

Caffeine will help boost metabolism and sustain energy whilst the Robusta Coffee Extract (Green Coffee Bean) is an excellent thermogenic for promoting fat burning.

This is a definite thumbs up for HydroxyCut Black
Reputable Company

When a product is made by a big well known company like Muscletech it is highly unlikely you are buying a low grade product.

It also means you don't need to worry about being ripped off by one of those supplement scams.  However there is still the chance of side effects.

In fact the FDA has warned consumers to stop using previous versions of Hydroxycut using the banned substance ephedra which caused cases of liver problems and death.

Although this has not happened with the risky substance Yohimbe yet it might just be a matter of time before it is also banned in the US.
---
CONS
Proprietary Blend

In today's supplement industry this just isn't acceptable.

Without knowing how much of each ingredient there is you won't know how effective it will be overall.

Even worse is the undisclosed amount of a component that have been causing users serious side effects
Mediocre Serving Schedule

While it's not the worst serving schedule I've come across it's certainly not the best.

Twice a day is simply not enough to sustain your body's maximum fat burning efforts.

It needs to be increased to 3 or preferably 4 times a day for you to see the best results
Possible Side Effects

As we already covered Yohimbe is well known to produce risky and potentially dangerous side effects.

This means it should not be included in any fat burner.

The fact that Iovate Health Sciences (the company behind Muscletech) has had a difficult past with banned substances simply reinforces the fact it shouldn't be in this mix.

The 400mg of caffeine from 2 daily servings may also be an issue for some people with a low tolerance for caffeine.
Core Ingredients Missing

While there are two good ingredients there is also several under researched and unnecessary additions that will do nothing for fat burning.

You'll also notice that top fat burning nutrients such as the thermogenics Cayenne pepper, green tea extract are completely missing.

These and a safer appetite suppressant such as Glucomannan could have gone a long way to improving the performance of this formula.
---
What are people saying about Hydroxycut Black?
Take a look at the Hydroxycut Black website and you'll see Jessica who lost 38 pounds.
A quick look round will show you TJ who lost 31 pounds, Brian (lost 39 pounds), Linda (lost 28 pounds) and even Chiemela's (lost 36 pounds).
That's just a few of the people shown who all appear to have lost between 20 and 40 pounds in 17 weeks.
Unfortunately the similarity of the pictures and the questionable stories; which don't discuss any details; leaves me a little nervous regarding their authenticity.
Add to that they all seem to mention its energy boosting abilities and not its actual fat burning capabilities and my concern grows.
The Amazon rating is 3.9 stars which is respectable. But again the reviews center round the energy increase experienced by users.
While extra energy is beneficial to fat burning it is not the only effect that should be noticeable; where are the results?
There are also plenty of comments regarding side effects and the fact that it appears to do nothing. That's enough to persuade me to look elsewhere.
---
Final Thoughts
Sure this is a popular product, the MuscleTech brand has a huge following however this product really isn't your best option when it comes to effective fat burning.
There is certainly lots of room for improvement by removing the proprietary blend and the risky substance Yohimbe. Then add in more proven thermogenics like Cayenne Pepper and GreenTea,
---
Bottom Line
Our Rating: 2 Stars
In short disappointing.
This is a product that has been completely reformulated in recent years and is said to be backed by scientific research.
However, there are core ingredients missing and unnecessary ones added.
Combine this with a poor serving schedule and you will instantly realize that Hydroxycut Black is far from the best product on the market.
There are much better products for you to try if you want maximum fat burning results is less time.
---
Updated! The Most Effective Fat Burner For 2022!
This is the top fat burning supplement currently available on the market right now.
It's the best choice if you want...
Thermogenic Fat Loss
Boosted Metabolism
Increased Energy
Appetite Supression
Click Here to See the Full List!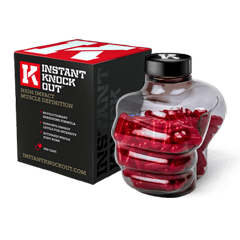 ---