Rating: 2.5 Stars
Price: $49.99

PROS

CONS

Some Good Ingredients
Non-Proprietary Blend

Some Ineffective Ingredients
Poor Serving Schedule
Core Ingredients Missing
When you're constantly looking at fat burners to assess which is the best one you will want to check every one of them out.
You want to know which ones get results and deliver.

Neuro Shred then is from Beyond Raw. A bodybuilding supplement brand name used by the popular supplement store GNC.
Their brand motto is "Built By Science, Driven By Obsession. Elevated Through Innovation."
While that is all very well I am more concerned with whether this product will get results.
Being from such a large and well-established company it was enough to get my interest to do this review.
The fact that they claim this is a nerve stimulant to promote a lean body and its suitable for vegetarians just made it an even more interesting product to review.
Neuro Shred is claimed to help you:
Lose Fat
Gain Energy
Improve Cognitive function
Boost your metabolic rate
Let's take a closer look at the ingredient profile and whether they are scientifically backed to support these claims. Then let's delve into what users are actually saying when it comes to results.
---
What are the ingredients and how do they work?
Ingredient Overview
The overriding factor when looking at the ingredients in Neuro Shred is how few ingredients are actually in the mix.
When you realize that half of these have no direct effect on fat loss and there is no sign of appetite suppressants you won't be surprised to learn that this is not the best fat burner on the market.
In fact the only worthy nutrients here are the Caffeine, Coffee Fruit (aka green coffee bean) & the capsicum.
Green tea extract, B vitamins and some kind of appetite suppressant would all help to boost the effectiveness of a fat burner; but there is no sign of them here.
Vitamin C (as Ascorbic Acid from Morosil (Citrus sinensis)) (17mg)
It is possible that a deficiency in vitamin C can hinder weight loss.
Research suggests that vitamin C actually increases your metabolic rate and help you to lose weight.
This is not a bad addition to Neuro Shred although not specifically a core fat burner it will may help you if you are not currently getting your daily amount through your regular diet.
For the majority of people you are unlikely to notice a difference.
Niacin 20mg
Niacin is also known as vitamin B3 simply because it was the 3rd B vitamin to be discovered.
The original role of Niacin was to help reduce swelling and reduce pain in people with arthritis.
However, more recent research shows that B3 can increase the level of Human Growth Hormone (HGH) in your body.
This is a hormone that naturally decreases as you age. Of more interest is the fact that HGH boosts your metabolism and helps you to burn more fat.
In practice it is more of a supporting nutrient for improving energy and metabolism. Providing you are getting enough B3 from your regular diet you are unlikely to benefit from this addition.
Morosil (Citrus sinensis) (400mg)
This compound is also known as Hesperidin that could help with cognition rather than fat loss.
It has been touted as having the ability to boost fat burning in your body.
Unfortunately this is not actually the case although it has been shown to boost brain function and it can help to protect the health of your brain.
This is great for your cognitive functions but not so appealing for your fat burning goals. It is unlikely to aid you in this respect.
2nd Rush Caffeine (250mg)
Caffeine as you may well know is a great natural stimulant.
It is in practically every energy drink and of course a variety of other drinks; such as coffee and tea.
When you consume caffeine it will increase your metabolic rate; helping you to burn more fat.
It can also boost your energy levels and stamina; allowing you to workout harder.
However, the effects are short term; hence the need to take your fat burning supplements several times a day.
It is worth noting that recent research indicates caffeine can blunt your appetite and help you to eat less.
Again, not a direct fat burner; but definitely a worthwhile addition.
NeuroFactor™ (dried whole coffee fruit concentrate)(Coffea arabica) (100mg)
This is more commonly known as Coffee Arabica or green coffee extract and is a great addition to Neuro Shred.
It has been shown to be an extremely effective thermogenic.
This means it will increase your body temperature; forcing your body to work harder to regulate it.
In the process of cooling and correcting your internal temperature you will burn calories and fat.
Green coffee extract is also a rich source of chlorogenic acid which has been linked with weight loss and a reduced risk of contracting diseases.
The link is through the fact that chlorogenic acid helps to reduce the amount of glucose present in your liver. This forces your body to look elsewhere for energy; burning fat cells is the usual alternative.
Capsimax® Capsicum Seed Extract (Capsicum annuum) (100mg)
This is another welcome addition to the mix.
Capsimax is effectively a branded version of chili peppers. It contains the product capsaicin; in fact this is the main ingredient in Capsimax.
Just like green coffee extract this compound works in a thermogenic way. The heat of the chili peppers will increase your core temperature.
Your body will need to work harder to regulate it; in the process burning up calories and even fat; without you having to do anything!
ActivAIT™ Mustard Essential Oil (Brassica juncea) (50mg)
This is another ingredient that has no direct effect on fat loss.
It is extracted from mustard seeds via a process of cold compression and has been used in culinary dishes in India and across the Middle East for centuries.
But, although it does display an ability to reduce inflammation it has no discernible effect on your fat burning efforts.
In short this is one ingredient that has no place in Neuro Shred or any other fat burner.
Black Pepper Fruit Extract (10mg)
This is another ingredient that will not help you to lose weight.
However, it has been shown to boost the absorption rate of other compounds into your body.
This means the good ingredients in Neuro Shred will get into your system faster.
Not a complete waste but certainly no aid in boosting fat burning.
---
How do I take it?
The instructions on the bottle simply state "As a dietary supplement, take two capsules daily".
It is safe to assume from the fact that the serving size is shown to be 2 capsules and there are 30 servings in a container that this means you take it just once a day.
The nicest way of describing this is as "inadequate". For maximum fat burning results on your body you need something designed to be taken 3 to 4 times a day.
With one serving the benefits of the formula will wear off after only a few hours. For the most effective fat burning your body needs a constant supply of these nutrients around the clock.
---
Are there any Side Effects?
It seems unlikely that you will have any negative side effects as all the nutrients are natural.
All the ingredients are commonly consumed without risk in a variety of other products. Of course, being safe to take is not the same as being an effective fat burning supplement.
Although there have been issues with several users reporting stomach cramps and extreme nausea.
---
PROS
Some Good Ingredients

It's great to see the addition of caffeine, capsicum and green coffee bean in this supplement.

They should all help you to start burning fat, it is a shame there are not more of them.
Proprietary Blend

Always a bonus to see all the ingredients and their quantities listed in full. We can therefore asses how effective the formula will be.
---
CONS
 Some Ineffective Ingredients

There are several ingredients in this supplement which serve very little purpose.

While the Mustard Seed Oil and Morosil do offer some overall health benefits these are not connected with fat burning.

It would have been better to have left these ingredients out.
Poor Serving Schedule

One serving a day is simply not enough.

To boost and maintain your levels of these useful compounds you need to be taking the supplement 3 or even 4 times a day.

One serving will give you a boost but it will only last a few hours; it could be so much more effective.
Core Ingredients Missing

An appetite suppressant, additional fat burners and even more effective cognitive boosters should be added in this mix; to make it really effective.

In its present form it feels like a lack luster attempt to impress.
---
What are people saying about Neuro Shred?
As mentioned Beyond Raw is a supplement brand name for GNC aimed at bodybuilders.
Unfortunately the reviews given on the official GNC website are very mixed when it comes to weight loss results with a few users having issues with stomach cramps and nausea.
Take a look at Amazon you'll find a few reviews; although not as many as you would expect from a premium product.
The general consensus appears to be that Neuro Shred is excellent at boosting focus and energy.
Others list it as simply "great". But the one thing that appears to be missing is any comments regarding its ability to help you burn fat.
Perhaps that's the biggest giveaway of all; take it if you want to get an expensive energy boost, but don't expect too much in the way of fat burning.
---
Final Thoughts
This is a fairly good supplement for energy with a few choice thermogenic components to help with fat loss.
We do however fail to see how it can be called a nootropic (cognitive enhancer) at all. While the caffeine & Morosil may help a little they are not the best choices when it comes to enhancing brain function.
Citicoline and L-Theanine would have been far better nootropic nutrient options.
---
Bottom Line
Our Rating: 2.5 Stars
When you get a product from Beyond Raw you have high hopes that it will deliver. They certainly have a good reputation.
Unfortunately this is simply not the case when looking at Neuro Shred.
It's a good effort but sadly lacking core fat burner nutrients and the nootropic elements are poor. Instead they have given you several unnecessary ingredients.
A little more research could turn this supplement into one of the best fat burners available; but they'll also need to look at the poor serving schedule.
On the school report you'd get a simple "lots of room for improvement". We recommend you look elsewhere to get the results you want.
---
Updated! The Most Effective Fat Burner For 2022!
This is the top fat burning supplement currently available on the market right now.
It's the best choice if you want...
Thermogenic Fat Loss
Boosted Metabolism
Increased Energy
Appetite Supression
Click Here to See the Full List!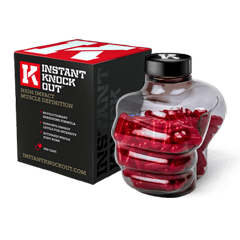 ---