Rating: 1.5 Stars
Price: $19.99

PROS

CONS

Missing Core Nutrients
Proprietary Blends
Under Researched Ingredients
Potential Side Effects
Poor Serving Schedule
VPX Sports Nutrition is a well-established supplier of supplements.
It was created in 1993 by Jack Owoc and promises to provide the highest quality nutritional supplements possible.
This got my initial interest but the claim that he wanted his company to adhere to the same standards as pharmaceutical companies really got me wanting to review the VPX fat burner.
After all, if they reach this standard then they should have extremely thorough research!
VPX Meltdown is reputed to do the following:
Burn fat
Boost your metabolism
Increase calorific burn
Reduce appetite
Improve energy levels
Delivered in a fast acting liquid capsule form.
As you are probably aware the most important key to an effective supplement is the nutrients it contains. So do the ingredients in this formula back up these claims? Let's find out…
---
What are the ingredients and how do they work?
Ingredient Overview
Not great is about as positive as I can get.
The one standout ingredient here is caffeine and after that it is a very poor showing.
The ingredients are in general unproven and under researched, namely Theacrine, N-Methyl Tyramine and Hordenine. Certainly these are far from the best fat burning ingredients available.
Add to that the quantities of individual nutrients are hidden behind proprietary blends and we are both left with frowns on our faces.
Proprietary blends means you're potentially getting inactive doses with no benefit or even worse you are consuming potentially overdosed nutrients which may cause you health issues.
You don't need to tell you that you want to adopt this approach to your body.
This leads me to the inclusion of Yohimbe which is banned for sale in various countries due to its potential for serious side effects.
While touted as an appetite suppressant it is not nearly as effective as something like Glucomannan.
This is not a good example of an effective and safe fat burner formula. It is highly unlikely VPX will give you any significant help with fat burning.
Fat Catabolizor & B-3 Potentiator (334mg)
The first proprietary blend and this is not so good at all!
While we know there is 275mg of caffeine in this 334mg blend, what about the other 59mg?
How do you know there are active doses for the other nutrients or are you just wasting your time and money?
What have VPX Sports Nutrition got to hide here?
Caffeine Anhydrous (275mg)
Caffeine is a natural stimulant that is present in many different foods and drinks that you most likely consume every day.
The most common beverage being coffee.
But caffeine is more than just a way to stimulate your system. It is also known to increase your levels of epinephrine.
You may have heard of this as adrenaline.
Epinephrine moves through your body targeting fat cells. It tells them to break down and release their stored energy into your system.
The result is a boost in energy and metabolism which in turn can in turn help reduce body fat.
It can also help increase your overall power output which means you can burn more calories in the gym.
Certainly the high 275 mg per serving may give you side effects if you have a low tolerance to caffeine.
However with that being said this is a great addition and starting point to the VPX Meltdown formula.
BioLiquid & PARAXOL 6-Paradol
6-Paradol is found in the West African herb Aframomum Meleguata, also known as grains of paradise.
6-Paradol is a sharp sweet smelling ketone that has been suggested is good for fat loss.
With limited studies on rodents, this is at best this is an unreliable nutrient with no solid scientific backing as yet.
Theacrine
This is a natural stimulant commonly found in Chinese tea.
Structurally similar to caffeine it works in the same way. But does that mean it will give you lots of energy?
Well it seems unlikely because most of the studies into Theacrine have given mixed results.
It may give some mild energy boost but there really isn't a lot of evidence to show it is truly effective. More research is needed.
Certainly there are no studies confirming its ability to reduce fat. Therefore it's not a good choice and should have been left out of the mix.
N-Methyl Tyramine HCl
This stimulant has been used in many fat burning products.
The most recent research suggests that this substance may actually help you to get fatter!
Chemically similar to Hordenine you can find this compound in barley and citrus aurantium (bitter orange).
It is believed that it works in your body as an artificial adrenaline; encouraging fat cells to dissolve in your body.
However, the recent studies show that while it does have the same structure as adrenaline, it does not trigger the same response in fat cells. In fact, it can inhibit the dissolution of fat into the bloodstream!
This will make it harder for you to burn fat. Even its effects as a stimulant have been called into question.
More research is certainly needed with only handful of studies on rodents so far. This is not a good choice and should have been left out.
Hordenine HCl
This is a naturally occurring alkaloid which is found in barley, bitter orange and other similar plants.
It is already known to boost your mood and stimulate your energy levels.
However, it is also believed to decrease your appetite which, combined with the increase in your metabolism will actually help you to burn fat.
The interesting thing is that scientists believe this occurs because Hordenine triggers the release of a key fat burning hormone called norepinephrine by working as a norepinephrine reuptake inhibitor.
However, there is not yet any conclusive research to confirm this.
A lot more research is needed before this is added to any retail supplements. In effect it is an ingredient based on hope rather than fact!
Bioperine® Pepper (Piper nigrum) (fruit) Extract [std. to 95% piperine]
This is actually just black pepper and is not helping to burn fat.
It is good for improving both the speed and efficiency at which your body absorbs the other nutrients.
This means the ingredients in VPX will be absorbed into your system faster.
NorEpiphex a2-Andrenergic Blockade Complex (9mg)
Yohimbe
This is a poor choice and a potentially risky nutrient.
Yohimbine comes from the bark of the Pausinystalia yohimbe tree which is native to parts of central and Western Africa.
While it is believed to be a potent aid for men with sexual dysfunction its role in VPX is simply to help suppress your appetite.
There is some evidence suggests it is capable of reducing your hunger it may not be all that effective.
More concerning is that there are number of side effects associated with this ingredient.
The fact that this substance is banned in many countries including the United Kingdom, Canada, Australia and New Zealand should make you think twice.
In fact this contains the synthetic version Yohimbe HCL which actually requires a prescription in the US.
The side effects are discussed later in this guide but this alone should be enough to put you off ever purchasing VPX.
Synephrine?
This is actually a new version of the formula. The older formulas which were available on Amazon & eBay contained Synephrine.
They have since removed the Synephrine from the mix since this nutrient combined with caffeine is well known to cause side effects.
---
How do I take it?
VPX recommends taking just one serving per day upon awakening which is not optimal.
Even if it had the best ingredients on the market it would be extremely difficult for one serving to boost your fat burning abilities and keep them boosted throughout the day.
One serving will only last a few hours in your system.
An effective fat burner is designed to be taken 3 or 4 times a day which means you are in fat burning mode around the clock. This will maximize your results giving you a leaner body more quickly.
---
Are there any Side Effects?
Yes, the potential for side effects here is quite high because it contains Yohimbe.
This is known to cause an array of issues at doses as low as 5mg. It seems likely that VPX has more than this in it:
The significant side effects include:
Irregular or rapid heart beat
Kidney failure

Seizure
Heart attack

There is a reason this substance is banned in many countries and the Yombine HCL version is only available legally on prescription. The fact is taking this suppress your appetite is just not worth the risk.
Far better is to supplement with something like Glucomannan (Konjac Root) which is a more effective appetite suppressant and will cause you no ill effects.
Hordenine has been linked to rapid heart rate and high blood pressure.
This is due to its similar chemical structure to stimulants found in bitter orange. This is effect is especially true when combined with caffeine.
---
PROS
Contains Caffeine

This is the one positive ingredient in this fat burner.

It is known to boost your energy levels and increase your metabolic rate which should help you burn more calories and thus burn more fat.

It's just a shame it's the only positive.
---
CONS
Missing Core Nutrients

You should expect to find several proven thermogenic ingredients inside any good fat burning supplement and yet there are none here.

Adding the top thermogenics nutrients Green Tea and Cayenne Pepper would really boost the performance of this supplement.

In addition they should swap out the less effective stimulants such as Theacrine and add something like Green Coffee Bean for a better metabolic boost.

Finally get rid of the potentially dangerous but only mildly effective appetite suppressant Yohimbe and use the much better Glucomannan.
Proprietary Blends

It is always disappointing to see a proprietary blend included in a supplement.

The fact that VPX feels the need to hide most of their ingredient quantities behind proprietary blends is concerning.

How do you know how effective the ingredients will be? It could be said that they have no faith in their own products.
Under Researched Ingredients

As you will have seen from the ingredient breakdown there are just too many nutrients which are lacking solid scientific proof.

VPX Sports needs to put a lot more effort into their 'pharmaceutical grade research'.

It does not inspire confidence in the product, essentially you are being used as guinea pig to test these unproven substances.
Potential Side Effects

You will have already noted the side effects which can be attributed to including Yohimbe in your supplementation.

These symptoms do not justify your fat loss goals; especially as there are much better products available on the market without these issues.
Poor Serving Schedule

One serving a day is simply not enough to effectively boost and maintain your fat burning metabolism.

You need 3 or 4 if you want to take the fat burner seriously and see real results.
---
What are people saying about VPX Meltdown?
Amazon users give this product just 3 stars out of 5. Ebay users offer a similar rating. Most comments center on the lack of visible results or the side effects experienced when the supplements are taken.
The very few positive reviews you can find state that the product works. But, one user claims a loss of 15 pounds in just 1 ½ months. This is a high rate of fat loss and could actually be concerning.
More importantly the reviewer goes on to say how poorly other products work without actually naming them.
Unfortunately this and the other positive reviews feel like they have been generated by friends of the company.
This leaves me with little faith in their comments; especially as the number of reviews that you can find are very low in comparison to how long the company has been operating.
The verdict by consumers has to be one of disappointment.
---
Final Thoughts
VPX Meltdown capsules are overpriced caffeine tablets with potentially significant side effects.
I am really struggling to find many positive things to say about this product. The formula is off by a long way, they really need to go back to the drawing board with this one.
Avoid this product, it is not worth your time, money or health.
---
Bottom Line
Our Rating: 1.5 Stars
This is not the product I hoped it would be.
There are too many ingredients with missing quantities, under researched and potentially harmful nutrients.
As stated, there are much better products on the market which will really help your fat burning goals.
VPX may have a well laid out website and appears to be offering a good deal. But look closer and you'll find these are just expensive caffeine tablets with risky side effects.
We highly suggest you choose a different fat burner.
---
Updated! The Most Effective Fat Burner For 2022!
This is the top fat burning supplement currently available on the market right now.
It's the best choice if you want...
Thermogenic Fat Loss
Boosted Metabolism
Increased Energy
Appetite Supression
Click Here to See the Full List!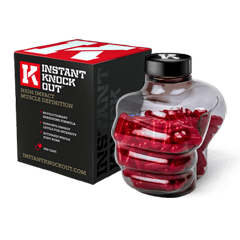 ---